A Black teenager called Michael Brown, aged 18, was shot dead on the 9th of August this year by a white policeman in Ferguson, Missouri. Michael Brown was allegedly unarmed and his killing sparked weeks of unrest in Ferguson. The policeman was given anonymity and was taken into safe hiding for his own protection. This week the Grand Jury in Missouri is deliberating on whether to indict the officer. He has since been outed and named as Darren Wilson. It is at this point that the long arm of justice seems to get longer and more opaque.
Darren Wilson does not appear to have been censured so far, 3.5 months after the incident. The Grand Jury is deliberating this week on whether or not to indict Darren Wilson. In anticipation of problems, the Governor of Missouri, Jay Nixon has put the National Guard on standby. This has inflamed people's ire. The Klu Klux Klan in a further incendiary move gave out flyers threatening to deal with rioters. The activist group called
Anonymous
stepped up to protect the people of Ferguson and has hacked into the KKK's Twitter account. What it has found is that a network of Klan members operate in all spheres of life masquerading as honest citizens who uphold normative life. It is being heavily hinted at that Darren Wilson himself is a member of the KKK, hence the image below which I have taken off Twitter.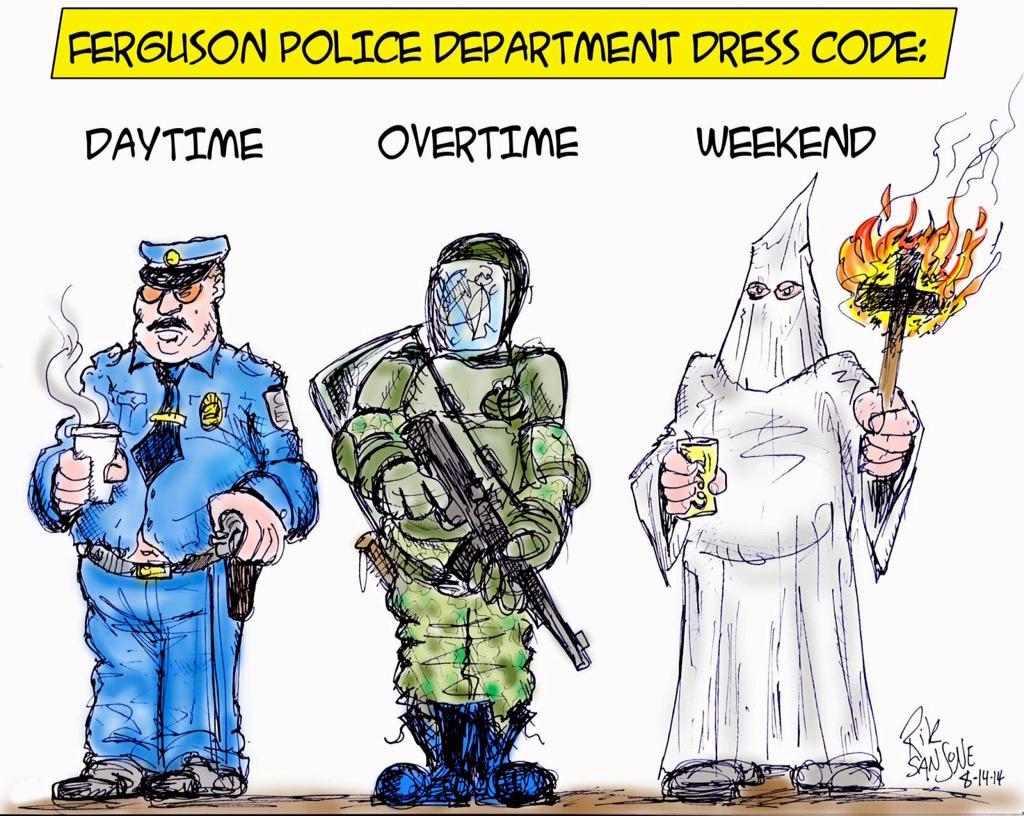 Anonymous have also released the comment below which was posted by a KKK member called 'Frank' calling on other members to 'deal' with Anonymous in a prescribed manner.
Question of the day: Why hasn't the Klu Klux Klan been banned in America?